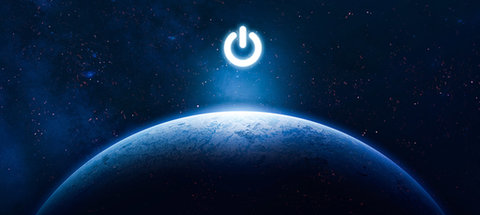 Technology development and globalisation have collectively transformed our lives, but they have also contributed to what António Guterres, secretary-general of the United Nations, describes as "probably the biggest threat to our planet today". We report from Web Summit, where he outlined his vision for how innovation can become a force for good and how we can achieve fair globalisation that benefits everyone.
We all know that we need to do something about climate change – as individuals, as companies and as a nations. But could climate action also represent a great business opportunity? Indeed so, says Al Gore as he urges corporate leaders, policy makers and investors to recognise the business potential of getting on board with sustainability technology. We hear more about the former US vice president's ideas on how corporate ventures can make a difference in saving the planet.
In other climate-related news, we find out how a surge in extreme weather conditions is affecting urban planning and how pioneering architects are responding to this challenge with innovative designs that can both protect and enhance living spaces in areas prone to flooding.
Also in this issue, IKE CEO Professor Sa'ad Medhat sums up the findings of the IKE's new report on the state of entrepreneurship in the UK and in Europe, and author Paul Sloane shares his advice for business leaders wanting to define and communicate their vision.
The director of IKE's Scottish branch, Douglas Morrison, writes about the potential of game-based learning in engaging and training the next generation of tech-savvy construction workers, and we take a look at the research and industry collaborations happening at Glasgow School of Art's School of Simulation and Visualisation.
We also find out how France is using government and private investment to establish itself as a leader in artificial intelligence development in Europe, take a look at exciting new technology projects in the transport and energy sectors, and hear from Maritime UK why a new sector deal is needed to secure the future of the UK's maritime industry.
I hope you enjoy this edition of Brite Innovation Review.
Susanne Hauner, editor