What is standardization management and what does it mean for your business?
Harry Mclernon, UK standardization manager for the UK Ministry of Defence's Defence Standardization unit, explains how the British Standards Institution's standardization management system was developed and what it means for organisations.
What is standardization management? An interesting question, as standards touch everyone in their everyday lives, whether it be the fuel you put in your car, the aeroplane you take on holiday, the buildings we live and work in or the topical PPE we are all wearing today. But it is the development, control and use of these standards that makes up standardization management.
Standardization management is seen as an integral engineering discipline that delivers a multitude of benefits to customers and suppliers, which many engineers and scientists are probably involved in every day without even realising it.
One sector that clearly recognises the importance of standardization management is defence, with the UK Ministry of Defence (MOD), NATO and its supporting industries raising its profile and adoption. So, it was only a matter of time before the standardization management profile was raised in the other industrial sectors.
The British Standards Institute (BSI), the UK National Standards Body, read this sea change and commissioned the development of a British Standard to aid organisations, regardless of size or sector, to establish a standardization management system that would:
Deliver the benefits of standardization management
Identify measurable criteria to ensure the effectiveness of the system
Instil organisational cultures and behaviours
Deliver customer and supplier confidence
This will ensure that customers get consistent, high-quality products and services and with that the business benefits that it brings.
BS 202000:2020 standardization management system
The work to produce the standard was conducted by BSI Strategic Defence Standardization Management Committee (DEF/1). DEF/1 consists of representatives from the MOD, primarily UK defence standardization and industry – for example, Babcock, BAE Systems, MBDA and SAE –and operates within the BSI operational model and its obligations for transparency and consensus.
The committee's remit is to:
Support the defence industry
Promote civil as possible, military only as necessary standards
Promote standards as enablers for increased interoperability
Promote the use of extant or promulgated UK ratified standards
Promote the non-over-prescription of standards
The task set before them committee was to 'provide a solution for Industry partners to effectively, and in a structured manner, respond to standards in contracts whilst understanding and effectively mitigating the related risks and cost overheads'.
BS 202000:2020 standardization management system - specification was born on 26 June 2020. The definition of standardization management taken from BS 202000:2020 states that it is 'the through-life process that enables the drafting, development and maintenance of standards and the promotion of intelligent selection and implementation of standards, policy, processes and tools'.
Although this definition fully covers standardization management, it is not until we break it down to its constituent parts that we fully understand its importance to engineering and organisational competitiveness:
Policy: Organisations can ensure that they deliver appropriate leadership, governance, resource and commitment with regards to standardization by committing to the development of a standardization management policy. As always, organisations should ensure that the policy suits their purpose and context, supports their strategic direction and that it provides a framework for standardization objective setting.
Standards selection: Intelligent selection of standards allows organisation to develop and give direction to provide assurance for the design, manufacture and ongoing support of the organization's products and services. Selected standards should always be derived to meet legislative, regulatory, safety, environmental and contractual requirements.
Standardization processes & tools: The number and type of processes and tools an organisation requires will vary due to its sector and size, but as a minimum it should have an approved methodology for obtaining standards, a suitable method for capturing the standards identified in the contract or project and an appropriate process for monitoring their status.
Standards development: For organisations that develop their own in-house standards, appropriate processes and tools are also required to manage the production process and should include dedicated review periods as dictated by their policy, horizon scanning ability, suitable technical competence, configuration management control and good communication vehicles.
How can organisations take advantage of effective standardisation?
None of the constituent parts can come together without having staff who are suitably qualified and have the appropriate level of experience to meet the organisations objectives. Fortunately, this requirement is covered in BS202000.
Organisations can take advantage of effective standardization by pulling together and managing these activities under a common system approach to realise the benefits of standardization management, such as:
Enhanced product and service safety, quality and process
Increased interoperability of products, services and processes
Improved Governance and Assurance
Clear accountability and reduced risk
Standards continuously improved through learning from experience
A competitive edge on rivals
Improved value for money
The exploitation of export markets
Hopefully, you found this overview of standardization management useful. Should you wish to delve in deeper I can recommend the following articles:
'A new standard on standardization management; an enabler to competitive advantage' by MBDA Systems
BS 202000:2020 standardization management system – specification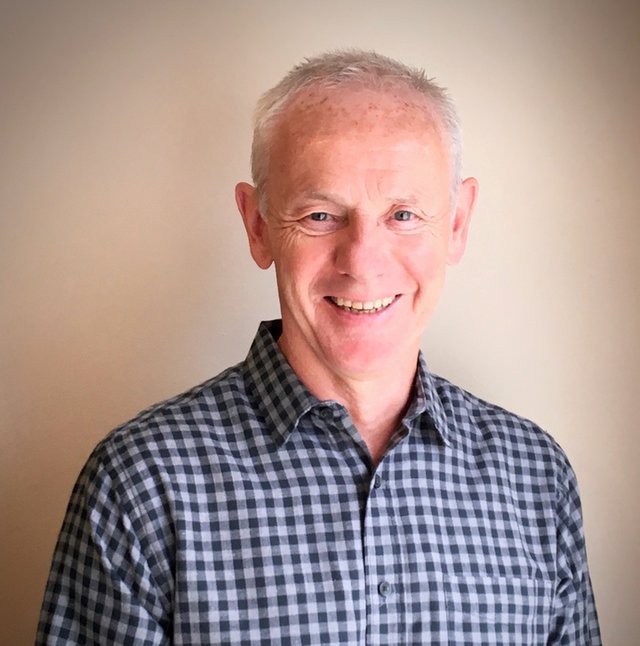 Harry Mclernon has worked in standardization management for over 20 years, supporting the UK MOD position both nationally and internationally in various standardization management forums.
He is the Defence Equipment and Support's (DE&S) specialist fellow for standardization management for defence, responsible for the development and maintenance of the UK MOD's portfolio of defence standards, delivering relevant and required standards to support defence acquisition.
Harry currently chairs and leads BSI's Strategic Defence Standardization Committee (DEF/1) and the Materiel Standardization Harmonisation Team, a group of international standardization experts providing best practice to both Europe and NATO.