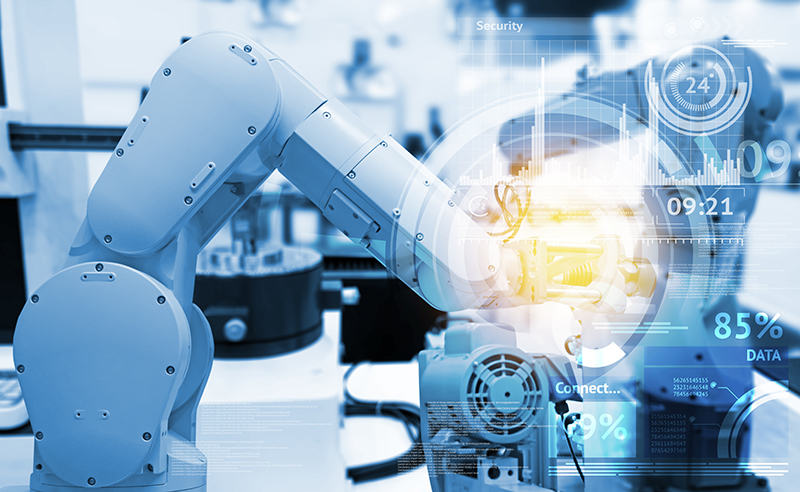 Digital transformation has been one of the great buzzwords of the year for businesses across all industry sectors. The march of new technology is unstoppable, and those who want to find success in the age of Industry 4.0 need to adapt their business models and operational practices.
In this edition, IKE CEO Professor Sa'ad Medhat explains how businesses can successfully navigate the digital transformation journey, and Siemens UK's industrial CTO Alan Norbury tells us how manufacturers can harness the power of digitalisation to achieve productivity in mass customisation.
Artificial intelligence is evolving rapidly, creating many opportunities but also concerns for organisations and individuals. We take a look at the results of a survey conducted by GlobalData and Verdict AI magazine that explores the current state of artificial intelligence in the business world and offers a glimpse of what's to come.
Innovation continues to be our key focus. In this issue, we feature an excerpt from the book Building a Culture of Innovation, which offers advice to change managers on overcoming key barriers to innovation. Plextek chief executive Nicholas Hill tells us about the benefits of open innovation for defence manufacturers, and MedImmune shares insights into its innovation culture.
As always, we also round up exciting technology developments and speak to the brains behind them.
German aviation research centre ZAL offers us a tour of its virtual reality lab, which is transforming business presentations with the help of immersive technology.
We also find out how the UK's National Physical Laboratory is helping medical researchers create radioactive isotopes for cancer treatment at the CERN facility, and catch up with a project by Maersk and IBM exploring the potential of blockchain technology for global trade.
And, as the British Armed Forces celebrate 100 years of women in service, we speak to some of the scientists and engineers recognised at the Women in Defence UK Awards 2017 to find out about the often overlooked contribution female professionals are making in the UK's defence industry.


Susanne Hauner, Editor