"Not enough women know what tech opportunities are out there for them"
Jess Lancashire thought she didn't have the skills to thrive it the technology sector – until she became a tech entrepreneur. Here she tells us about her move and encourages other women to look beyond the stereotypes surrounding tech jobs and explore the opportunities open to them.
When and how did you become aware of the career opportunities open to you in the tech sector?
I became aware of tech career opportunities following a webinar featuring women who were involved in the industry and from FileMaker's (now Claris) annual developer conference in the US. Through the conference I gained access to a wider tech community and started to see how I could use my skills, passion and dedication to make a difference to real peoples' lives. I took my first step toward a new career with Claris' Custom App Academy, a free online training course to help me understand the basics of solving problems for businesses using the platform.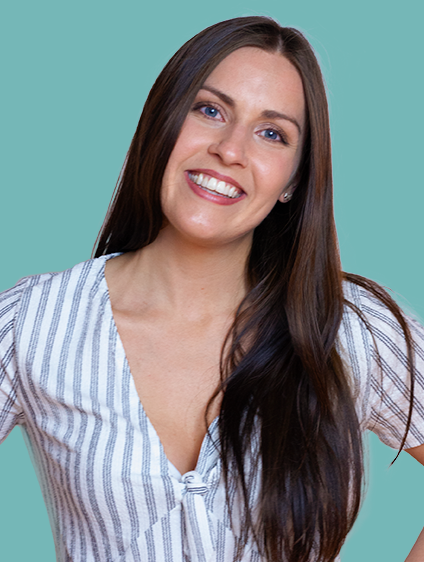 How did you apply your skill set from your previous work to your new tech venture?
I previously worked in education and social care, working with children often in complex and delicate situations.
I discovered the social skills that served me so well in education and social care translated very well to my career in tech. In both lines of work, I have to problem-solve in high-pressure environments.
In my work today, the qualities of empathy and emotional intelligence that I learned in my previous work help me to communicate effectively with customers – from the introductory meeting to ongoing consultancy.
At Solis Digital, we have three key qualities that we look for in a potential hire: Are they personable? Can they be pragmatic? Do they genuinely care about the work they are focused on?
If these skills come naturally to the individual, we can teach them the rest!
What held you back from choosing a career in tech earlier?
I had just never considered the tech industry something I would be interested in. I am a people person, and the tech industry is surrounded by stereotypes and false perceptions, which I just didn't identify with. So until I was exposed to the range of ways I could use my skills, my interest lay elsewhere.
That being said, I have always strived for success, growth and new opportunities. Through that lens, I don't see myself as being held back. In both careers I have done meaningful work, and I truly believe that everything you do and have done previously, shapes and prepares you for the next challenge.

Can you tell us about your company?

Solis Digital is a technology and strategy firm. Some of the areas we help companies with include digital transformation, workflow automation, and design and development to help companies work smarter.
We work with small to medium-sized businesses and teams within large enterprises - including Team GB, ParalympicsGB, London Ambulance Service and Rolls-Royce. Platforms like Claris help us solve problems creatively and very quickly.

What do you think needs to change in education and recruitment to encourage women to pursue career opportunities in the tech sector?
There are more and more initiatives enabling and creating opportunities for women to get into technology, which is great to see.
I think a large opportunity to break down stereotypes is simply exposure to real success stories. Having more women speak at events, be featured in the media, and have the opportunity to speak their truth, all help paint a more balanced view of what working in tech is really like.
It's not an overnight fix, but it's one that we're working towards.

What's your message to women who aren't sure they have the skills needed to succeed in this industry?
Be eager to learn and step outside of your comfort zone. The tech consulting industry can offer you a career path whether you choose to code or not. There is opportunity in technical and non-technical roles - from client relations, project management, and product ownership to design and development.

The tech industry needs diversity; it needs people with a variety of different skill sets. Don't be put off by stereotypes.
If you're succeeding in other aspects of life, why would it be any different in the tech industry?