Foreword Professor Sa' ad Medhat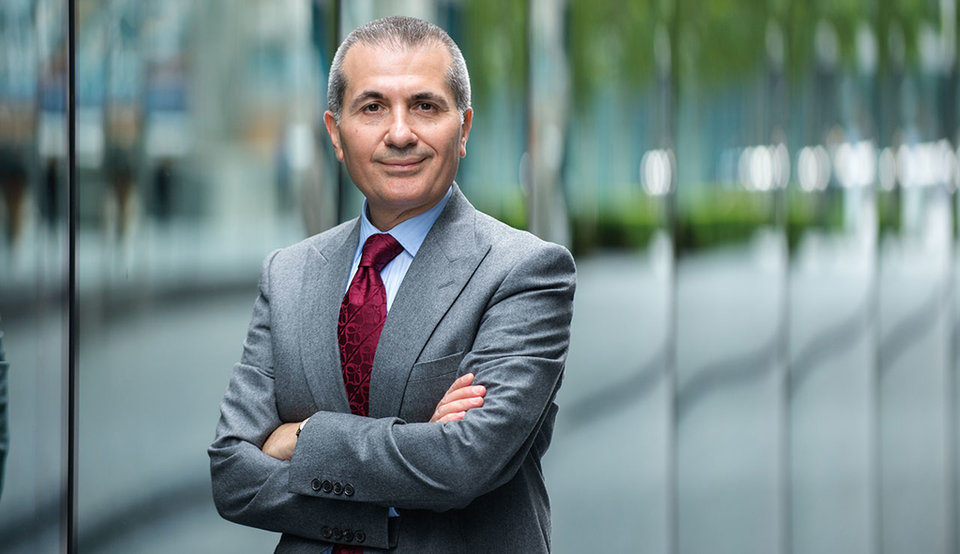 Strategy & culture: Two primary levers for leaders to enable innovation
The business planning cycle is often a ritual, annual process that canvasses contributions from many parts of the organisation. It articulates the vision of the board and describes the priorities of the c-suite executives of the business. It is a top-down act that sets the trajectory for the organisation to achieve its competitive position, as measured through the stakeholders' lenses.
Culture, on the other hand, rarely experiences a heightened emphasis of invigoration and rigorous multidimensional assessment. Culture is the organisation's inherent social order. It is the vehicle by which values and beliefs are expressed, and how, ultimately, they are embedded. It guides execution of programmes and activities through the unwritten shared assumptions and group norms. It defines what is encouraged, discouraged, accepted, or rejected within an organisation.
The culture impact of any organisation must not be under estimated. Someone once said: "Culture eats strategy for breakfast!" Why is it then that most of the attention an organisation puts on its business planning process dwarfs that of its cultural counterpart?
Over the past three years, the Institute of Innovation and Knowledge Exchange has observed that more and more organisations are recognising the explicit need for elevating culture to be on par with strategy, and to drive convergence between the two, in order to deliver true and continuous performance excellence and combat inertia. A business must, therefore, analyse its cultural profile to ensure that its strategy invigorates and is enabled through its culture.
A couple of areas that an organisation can start with in its attempt to rewire its culture include:
Through people interaction where external and internal engagements matter! It spurs a fresh culture and generates flexibility.
Identification, recognition and empowerment of Innovation Champions – those employees who possess such skills and attributes as entrepreneurial thinking and credibility, and are able to work with, influence and learn from others, through empathy and insight – could provide a good starting point to reinforce new innovative approaches, thoughts and actions.

It creates new shared behaviour that permeates multiple layers within an organisation. And of course, it provides the basis for leveraging customers, suppliers and partners through collaborative open innovation initiatives, to enable a positive and competitive flow of divergent thinking that drives inspiration.
And in parallel:
Through response to change or crisis where context also matters! It generates the narrative for a fresh thinking, that challenges the status quo and excites the working environment. It corals people around a new purpose and creates new learning – the key attributes that generate vibrancy and a new vocabulary.
Particular attention to the local context should be given by those organisations that operate in different countries and/or across different market verticals, as well as those that are in mergers and acquisitions scenarios. A cultural mismatch in an acquisition or merger could present as a great risk as those of the financial, product, or market metrics.
The frequency of deploying strategy and culture levers is critical. It sensitises an organisation to continuously enhance its performance to combat cultural lethargy, particularly in markets where digital and related cognitive technologies continue to disrupt business model.
Interlocking both strategy and culture levers is an organisation's digital persona. This is the organisation's 'digital face'. It's an online representation that manifests core values and 'business personality'. It is a valuable engagement route that boosts internal and external engagement and plays an active role in shaping how customers and end users feel about a business.
Leaders must identify a board level sponsor and define a new aspirational target for their organisation's culture to cultivate healthy conversations. They may even need to consider an organisational redesign to ensure better adjustment and alignment with the new strategy.
The organisational leadership should also ensure that the HR processes support innovation as part of an ongoing evolutionary cycle to nurture a creative intrapreneurial mindset and put in place mechanisms for coaching, mentoring and recognition to recalibrate and underpin such an evolution.
Synchronising the strategy and culture levers will enable organisations' competitive value to be lifted up, perpetuating new business dynamics that enable better quality and pace of innovation, thereby achieving sustained positive impact and growth.